Commercial Bike Racks and Shelters for Sale
Australian made custom bicycle parking systems, racks, rails and wall mounted units.
Call us for the best prices in Melbourne, Sydney and Brisbane
Polite Enterprises Corporation supplies a wide range of commercial bicycle parking systems, including multiple bike parking racks, rails and wall mounted units.
PEC's bike racks are designed and manufactured to comply with Australian standards and can be installed by our expert staff. Our bike racks are widely used by Schools, Local Government and Businesses throughout Australia.
If you can't find the exact bike you are after in our range below Contact Us to discuss a customised option for your specific application.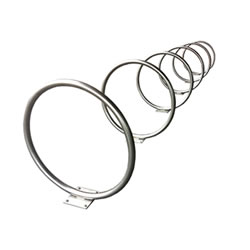 Download the Polite Product Catalogue

Polite enterprises specialises in the manufacture and installation of Bike Shelters & Compounds.

Polite Enterprises Multiple Bicycle Parking units are designed for ease of use and installation.

PEC's range of wall mounted bike racks are a durable, space efficient solution to suit a wide range of environments.
Do you have any questions or need a quote?