Wheel Stops
Australian-made Concrete, Rubber, Polymer or Steel Wheel Stops
Wheel Stop Products – Australia's Widest Range & Best Quality
Polite supplies the widest range of wheel stops available in Australia. Whether you require concrete, recycled rubber, steel construction or recycled polymer wheel stops, we have the product that best suits your application and the surrounding environment.
Wheel stops help to limit damage to anything in the parking area and the car itself. Click below on the right car stop for you and add it to your product list. Once you have all the road safety products you need on your list, submit it to us with your details and we will contact you about your purchases. For any other enquiries, free call us now on 1800 069 784.
All wheel stops supplied by Polite Enterprises Corporation Pty Ltd are manufactured in accordance with AS/NZ 2890.1 2004e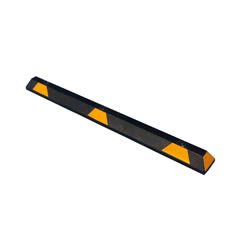 Download our Product Catalogue
DO YOU HAVE ANY QUESTIONS OR NEED A QUOTE?