Commercial Hoop Bike Racks for Sale
Call us for the best prices in Melbourne, Sydney and Brisbane
Polite enterprises manufacture and installs Commercial Hoop Bike Racks for Schools, Local Councils and Commercial purposes.
PEC's Hoop Bike Racks can be designed around your specific requirements and are known for their quality and longevity.
Please contact us to discuss a customised PEC's Hoop Bike Racks for your specific application.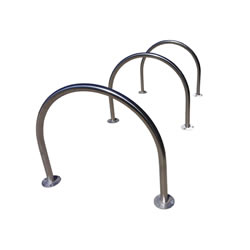 Download our Product Guide
DO YOU HAVE ANY QUESTIONS OR NEED A QUOTE?